Victorian CMAs Actions and Achievements Reports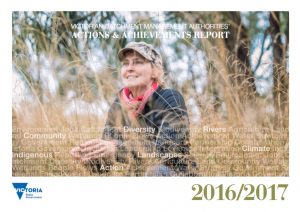 Victorian CMAs Actions and Achievements Report 2016/2017 (PDF)
This latest Action and Achievements Report clearly shows the impact that Catchment Management Authorities are having in our regional communities. The achievements, now spanning twenty years, have made a clear difference to Victoria's liveability and to our land, water and biodiversity.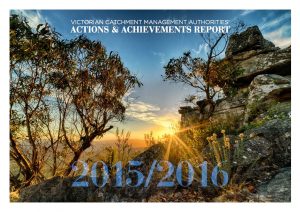 Victorian CMAs Actions and Achievements Report 2015/2016 (PDF)
In 2015/16 we continued to deliver on integrated catchment management outcomes through collaboration with catchment communities and NRM partners. This Actions and Achievements Report presents tangible outputs delivered across the state, illuminates the data through case studies, and draws a line of sight to the latest policy and strategic developments.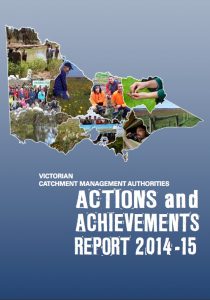 Victorian CMAs Actions and Achievements Report 2014/2015 (PDF)
This report highlights the actions and achievements delivered by catchment management authorities in 2014-15 to benefit Victoria's environment, communities and economy. It provides a standardised 'output' approach to reporting actions delivered annually by funding administered by each of the ten Victorian CMAs; through partnerships with government agencies, industry, land managers and the wider community.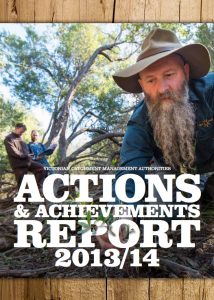 Victorian CMAs Actions and Achievements Report 2013/2014 (PDF)
The Victorian Government's Environmental Partnerships approach was launched in November 2012 and is built on three aspirations: Value the environment and what it has to offer; Act to protect, conserve and maintain the environment; and Enjoy the wide range of benefits of a healthy environment now and into the future. This 2013/14 report is the first attempt to standardise and combine our regional reporting.
DELWP Our Catchments, Our Communities Strategy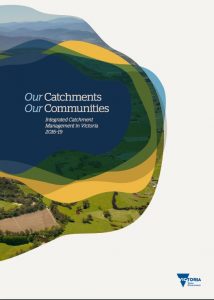 Our Catchments, Our Communities Integrated Catchment Management Strategy 2016-2019 (PDF)
This strategy outlines improvements that will support and enhance our environment, our community and economy. Together we can better deliver far-sighted, integrated, and practical improvements to ensure Victoria's catchments are ready for future environmental and economic challenges and opportunities.