Peter Hilbig
Chair of Vic Catchments
Peter Hilbig was appointed Chair of Wimmera CMA in October 2017. He has lived at Halls Gap for most of the past thirty years employed locally as a teacher, education consultant then principal at Stawell Secondary College. He has also been a teacher at the Australian International School Malaysia and director of Shepherdson College in Arnhem Land, Northern Territory. He is currently a part time Teaching and Leadership Adviser with Teach For Australia, coaching early career teachers in south western Victoria. Peter's particular interest in the Wimmera and passion for sustainable catchment management was developed through six years as manager of Project Platypus – UpperWimmera Landcare, where he was inspired by the commitment of a diverse range of stakeholders using science to monitor and inform improvement in land and water quality, and to enhance biodiversity.
Peter is a Lieutenant with the Halls Gap CFA and a Justice of the Peace. He is a member of the Royal Australian Chemical Institute and the Australian Council for Educational Leaders and is an accredited coach with Growth Coaching International. Peter is keen for the CMA to engage effectively with all stakeholders to achieve a healthy Wimmera catchment.
Antony Ford
Deputy Chair of Vic Catchments
Tony chairs the Glenelg Hopkins CMA Board. He has over 35 years' experience in Australian and international agribusiness, of which 25 years has been at senior executive level and on the boards of food manufacturing, horticultural and other institutions. Recently, Tony has been a senior executive and board member in production horticulture and food manufacturing at McCain Foods and as CEO at the largest amenity and vegetable nursery in Australia, Boomaroo Nurseries.
Presently consulting with the Korda Mentha advisory group he continues to work in the fresh vegetable, production glasshouse, fruit and broad scale agriculture, fruit and horticultural sectors. He has been involved in industry policy development and strategic planning across the industries, states and countries he has operated with.
Tony Baker
Acting Executive Officer
Tony Baker has over 25 years' experience in the natural resource management industry. Tony is currently acting executive officer part-time. His substantive role is the Statutory and Strategic Manager for Wimmera CMA, where he has worked for 10 years. Prior to that Tony spent 13 years in the Queensland and Victorian Public Services. During his career Tony has played a leading role in developing and implementing significant improvements to natural resource management including water resources, agriculture, forestry and fire management, vegetation management, wildlife management and nature conservation. He is also Fellow of the Peter Cullen Trust.
CMA Representatives
CCMA – Corangamite
Cath Jenkins
Cath Jenkins and her family live on their farm in South Purrumbete where they operate a free-range egg business and livestock operation. Cath also works as an independent agribusiness consultant. Previously Cath has worked in roles as an Agribusiness manager with ANZ and as an Area Manager with Fonterra, where she worked closely with farming clients in the Colac and Cobden districts. Cath was previously the chair of the Dairy Industry Leadership Group and past treasurer of Women's Health and Wellbeing Barwon South West. Cath has an Agricultural Science degree and postgraduate qualifications in professional writing. She is also a member and graduate of the Australian Institute of Company Directors. Cath and her husband Adam have four school-age children.
GBCMA – Goulburn Broken
Helen Reynolds
For the past 17 years, Helen has owned and managed a farming business at Congupna with her partner Craig. The business produces a wide range of irrigated fodder, grains and small seeds and does contracting work and grain drying for other farms. Helen has an interest in sustainable and profitable private land use and effective management of public land. Helen believes the greatest challenge facing the Catchment is the disconnection of people's lives from nature and food production while the greatest opportunity is the chance to use water specifically for environmental benefits. She also believes one of our biggest advantages is our location and the innovative and committed people in the community and involved in agriculture that enrich our catchment.
MCMA – Mallee
Allison McTaggart
Allison is the principal consultant at Allison McTaggart and Associates, a human resources and business consultancy firm. Her consultancy work includes strategic planning, governance, recruitment, training, corporate communications and workplace health and safety. 
Allison is a Director of Western Murray Irrigation and her family owned earthmoving business. Allison has chaired the Murray Primary Health Network Community Consultative Committee for the past two years. She formerly held roles with the Australian Table Grape Growers Association as the Manager for Communications and Industry Analysis and, more recently, Workforce Development Officer with the Murray Primary Health Network. Current memberships include: Australian Human Resource Institute; Governance Institute of Australia; Institute of Community Directors Australia; and Australian Institute of Company Directors fellow. 
Allison holds a Bachelor of Arts (Management Communication) and an Associate Diploma (Animal Production).
NCCMA – North Central
Julie Miller Markoff
Julie is non-executive Director, change architect, and advocate for regional prosperity. Julie was first appointed as a Director of North Central CMA in 2013 and as Chairperson in October 2017. Julie has chaired the Audit and Risk Subcommittee, and the advisory Community Consultative Committee.
Julie is a highly experienced business and cultural innovator who creates value, builds social permission and engagement, and designs and leads transitions. She has a Master of Applied Science in Innovation with post graduate studies in creative and transformative leading, and is a member of the AICD.
Julie is committed to making sustainable investments in NRM, creating shared benefits from water use, and broadening stewardship of catchments through communities and partnerships.
NECMA – North East
Chris Cunningham
Christine (Chris) is an experienced Non-Executive Director and Chairman with more than 15 years experience on health, social enterprise and education boards.  She is currently Deputy-Chair Royal Children's Hospital (RCH) Board, Chair of the Quality and Population Health Committee and Chair of the Workplace Culture Review Committee.  Chris is also Deputy Chair of the Merriwa Industries Board, a NFP providing all-abilities employment.  Chris was previously the Chair, Northeast Health Wangaratta (NHW, 2009-2014) and a past member of a TAFE board.  She operates a boutique research, evaluation and governance consultancy for government, NFP and private sector organisations.  Chris is a Fellow of the Australian Institute of Company Directors with a PhD from the University of Melbourne and a Master's Degree in Science (Applied Statistics).  Chris is also a primary producer with a farm on the King River.
.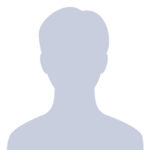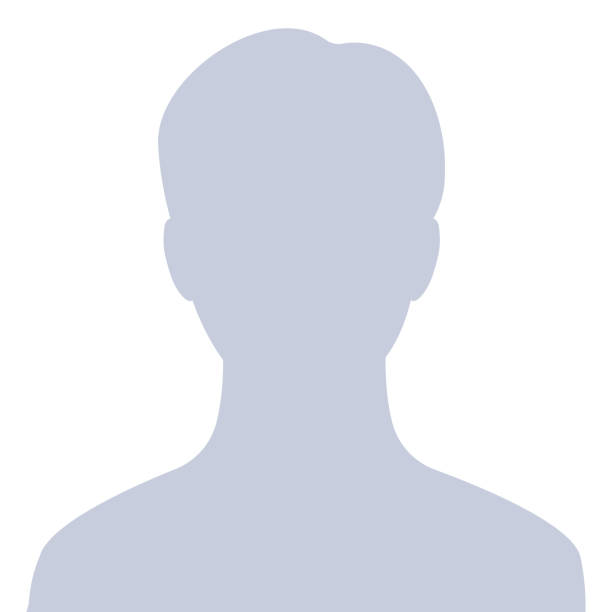 Melbourne Water
T.B.A.
WGCMA – West Gippsland
Mikaela Power
Mikaela holds qualifications in arts, education, business and company directorship. She has worked in the public and private sectors in Gippsland, Melbourne and overseas. Mikaela was a Baw Baw Shire Councillor from 2012-2020, and Mayor in 2019. During this time she was Deputy Chair of the Periurban Group Of Rural Councils and chaired the West Gippsland Library Board for four years. Her community involvement includes Landcare, education, sport and the arts. Mikaela and her family have lived in west, south and central Gippsland and now live on a small farm in West Gippsland.
EGCMA – East Gippsland
Ewan Waller
Ewan Waller is a farmer in the East Gippsland region. He was previously the Chief Fire Officer for Victorian public land management fire agencies, with past forestry and fire related roles. Mr Waller has a Masters degree in Rural and Regional Planning.