Insight – Executive Leadership for Women in Water program
Expressions of interest
12th September 2019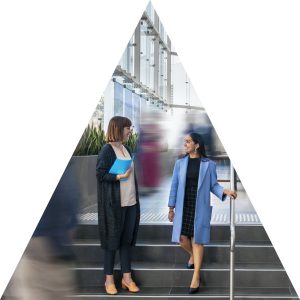 Insight will support the Victorian Governments commitment in Water for Victoria to focus on gender equity and improve diversity at executive level roles in water corporations and catchment management authorities.
The program is for women aspiring to executive-level careers who are ready to take the next step and offers a unique balance between self-development and learning from others.
It will challenge thinking and elevate confidence, resilience and visibility. It will bring together a group of like-minded women to create a collaborative and supportive peer network. This is a highly personalised 12-month experiential learning program that addresses the "what is missing in your leadership journey".
The program is sponsored by DELWP and supported by a Leadership Oversight Committee comprising water sector and industry representatives. They are:
Helen Vaughan (chair) – Deputy Secretary, Water and Catchments Group (DELWP)
Sue O'Connor – Chairperson, Yarra Valley Water Corporation
Georgina Gubbins – Chair, Great South Coast Food and Fibre; Deputy Chair – Non-Executive Director, Wannon Water;
Non-Executive Director, Glenelg Hopkins Catchment Management Authority
Sarah Cumming – Managing Director, Central Gippsland Region Water Corporation
Pat McCafferty – Managing Director, Yarra Valley Water Corporation
Jenny Paradiso – Managing Director, Suntrix; Winner of the 2016 Telstra Australian Entrepreneur Award
Applications are now open.
Further details:
If you would like to find out more about the program and application process visit:
Memorandum of Understanding Signing
Thursday 12th April 2018
Mr Terry Hubbard the chair of Landcare Victoria Inc. and Dr Peter Veenker the chair of Vic Catchments have signed a Memorandum of Understanding between the two organisations to strengthen natural resource management in Victoria.