Victorian Water Sector – Insight: Executive Leadership for Women in Water
6th March 2023

The 2022 Insight: Executive Leadership for Women in Water program is the second Insight program to be run in support of the Victorian Water Sector and the Water for Victoria – Water Plan.
The Department of Energy, Environment and Climate Action (DEECA) has partnered with CogNative Leadership Advantage, part of Future Leadership Pty Ltd and The University of Melbourne, to deliver the program for female executives in, or connected to, the Victorian water sector. The program is run every two years with two more programs – 2024 and 2026 – in the pipeline.
The Insight experience has been designed as an experiential program for high potential female leaders who have been nominated by their Managing Director or Chief Executive Officer; and endorsed by the Chair of their Board.
The women on the program, together with the male executive they invite as a partner to share some of their Insight journey, will become the program's alumni. A critical mass of connected, legacy minded, women and men, who are collaborative leaders committed to elevating the sector's performance towards a sustainable future.
Role modelling contemporary leadership attributes and having more women visibly leading, aims to encourage women 'young in career' to step into leadership roles with increased confidence.
The 2022 Insight program's participants will be graduating at the end of April 2023. Nominations for the 2024 program will open in July 2023.
2022 Insight program's participants
| Participant | Role | Organisation |
| --- | --- | --- |
| Amanda Smith | General Manager, Growth and Infrastructure | Greater Western Water |
| Amy Singe | General Manager People, Performance and Culture | Yarra Valley Water |
| Anna Stow | Senior Manager People & Wellbeing | Wannon Water Corporation |
| Briony Rogers | Associate Professor and Director, MSDI Water | Monash Sustainable Development Institute (MSDI) |
| Christina Bassani | General Manager People and Customers | Goulburn Valley Water |
| Corinne Mays | Catchment Collaborations & Relationships Manager | Melbourne Water |
| Deb Fankhauser | General Manager People and Stakeholders | Lower Murray Water |
| Jody Gunn | Chief Executive Officer | Australian Land Conservation Alliance (ALCA) |
| Melissa Stephens | General Manager, Organisational Performance | Barwon Water |
| Rachel Murphy | Executive Manager – Program Delivery | North Central Catchment Management Authority |
| Rebecca Hanley | Executive General Manager Governance, Legal and Safety | Coliban Water |
| Rosie Wheen | Chief Executive | Water Aid Australia |
| Sally Marshall | Executive Manager Strategic Planning and Performance (CFO) | Grampians Wimmera Mallee Water Corp (GWM) |
Insight – Executive Leadership for Women in Water program
Expressions of interest
12th September 2019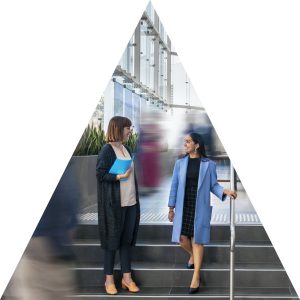 Insight will support the Victorian Governments commitment in Water for Victoria to focus on gender equity and improve diversity at executive level roles in water corporations and catchment management authorities.
The program is for women aspiring to executive-level careers who are ready to take the next step and offers a unique balance between self-development and learning from others.
It will challenge thinking and elevate confidence, resilience and visibility. It will bring together a group of like-minded women to create a collaborative and supportive peer network. This is a highly personalised 12-month experiential learning program that addresses the "what is missing in your leadership journey".
The program is sponsored by DELWP and supported by a Leadership Oversight Committee comprising water sector and industry representatives. They are:
Helen Vaughan (chair) – Deputy Secretary, Water and Catchments Group (DELWP)
Sue O'Connor – Chairperson, Yarra Valley Water Corporation
Georgina Gubbins – Chair, Great South Coast Food and Fibre; Deputy Chair – Non-Executive Director, Wannon Water;
Non-Executive Director, Glenelg Hopkins Catchment Management Authority
Sarah Cumming – Managing Director, Central Gippsland Region Water Corporation
Pat McCafferty – Managing Director, Yarra Valley Water Corporation
Jenny Paradiso – Managing Director, Suntrix; Winner of the 2016 Telstra Australian Entrepreneur Award
Media Release 12 September 2019 (PDF)
Memorandum of Understanding Signing
Thursday 12th April 2018
Mr Terry Hubbard the chair of Landcare Victoria Inc. and Dr Peter Veenker the chair of Vic Catchments have signed a Memorandum of Understanding between the two organisations to strengthen natural resource management in Victoria.
Media Release April 12 2018 (PDF)