PARTNERING TO IMPROVE FOSTER CREEK
This partnership makes a great riparian protection project even more special.

– Peter Jennings OAM, Chair, West Gippsland CMA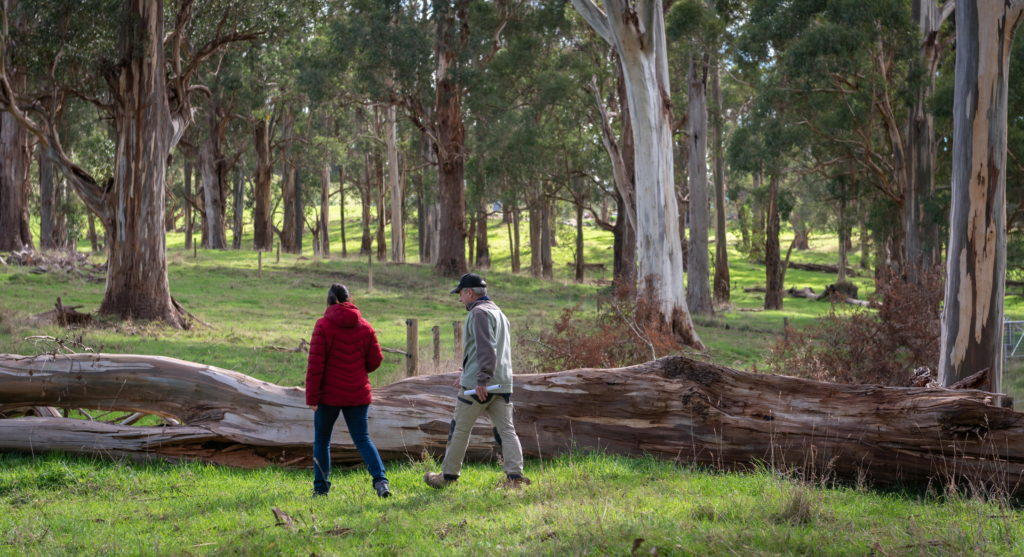 About the Project
For new farmers buying their first property, it can be hard to work out where to start when improving the land. But Bena beef farmer Chris Miller made his first job contacting his local Landcare network and West Gippsland CMA.
Chris and his family bought a 110-acre property in the hills of Bena, South Gippsland just over four years ago.
"We'd been keen to buy something for a while, " says Chris. "And this property just grabbed us. It's one of the tributaries where Foster Creek starts and it's got beautiful old remnant gum trees. We call it the forest.
"The creek though was completely infested with hawthorns", continued Chris. "And they were huge. I have neither the skills nor time to be able to remove them, so receiving a partnership grant made this massive job possible."
The removal of hawthorns, fencing and revegetating the top of Foster Creek at Chris' place has been made possible through a partnership between Bass Coast Landcare Network, Greening Australia and West Gippsland CMA.
Chris and Michelle are running beef cattle on the property, but Chris says the environmental side of managing a property is just as important. "We believe we can do this work, create wildlife corridors, improve water quality, provide shade and shelter for our cattle and run a productive property.
Output 2020/21
Weed control works – 0.66ha
Delivery Partners
Bass Coast Landcare Network (co –funding), WGCMA, Greening Australia, Private landholders
More information
Read more about this project in the full Actions & Achievements Report 2020-21
Contact West Gippsland CMA
Investors