TARGETING WILLOWS AT THEIR SOURCE
We're proud of this program, which will save time and money in the long run. Our actions now will improve these rivers into the future.

– Peter Jennings OAM, Chair, West Gippsland CMA
Output 2019/20
266.5 ha weed control
1 willow status assessment
5 participants
1 partnership
Delivery Partners
Parks Victoria, DELWP Gippsland, Hancock Victoria Plantations, Yarram Yarram Landcare Network, South Gippsland Landcare Network
About the Project
The far upper reaches of the Franklin and Agnes rivers in South Gippsland are inaccessible to most, but these pristine waterways have been the focus of a new program aimed at tackling willow infestations.
Willows can change stream and river courses, choke up the middle of waterways and take over from native vegetation, leaving less habitat available for native animals and reducing the biodiversity of waterways.
West Gippsland CMA's headwaters program focuses on the upper part of the catchment, complementing the works done downstream by removing willows and helping prevent reinfestation. Willows can spread via small branches and twigs. It is much more cost effective to remove the upstream willows before they wreak havoc downstream.
Similar works have been done in the headwaters of the Macalister River, Avon River, Morwell River, Middle Creek and the Latrobe River.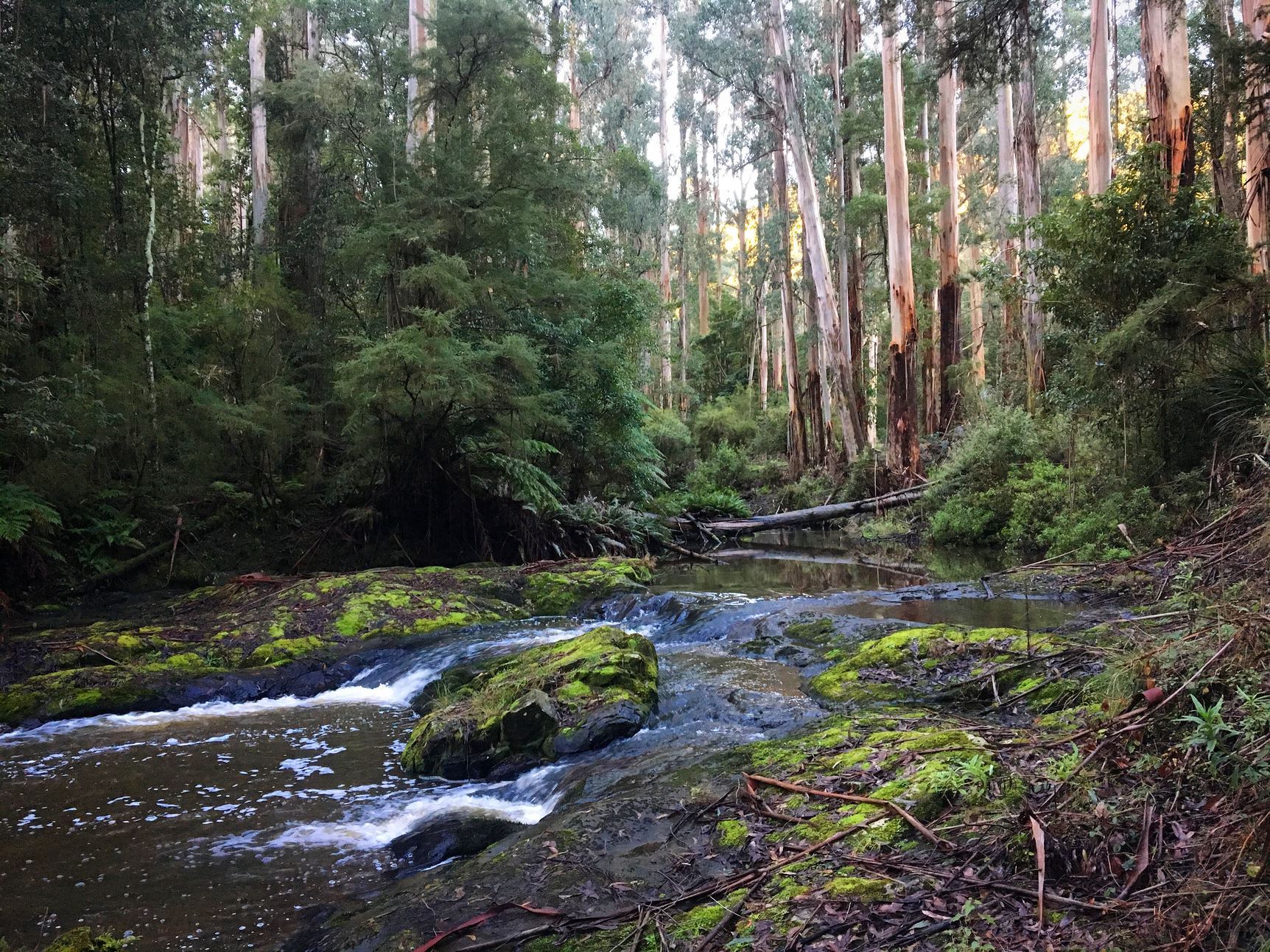 More information
Read more about this project in the full Actions & Achievements Report 2019-20
Contact West Gippsland CMA
Investors