UPPER MURRAY BUSHFIRE RECOVERY
The 2019-20 bushfires significantly impacted communities, industries, ecosystems and waterways in north east Victoria. Victorian and Australian Government funding has supported the delivery of critical on-ground works that help our biodiversity, our towns and communities to recover.

– Leanne Mulcahy, Chair, North East CMA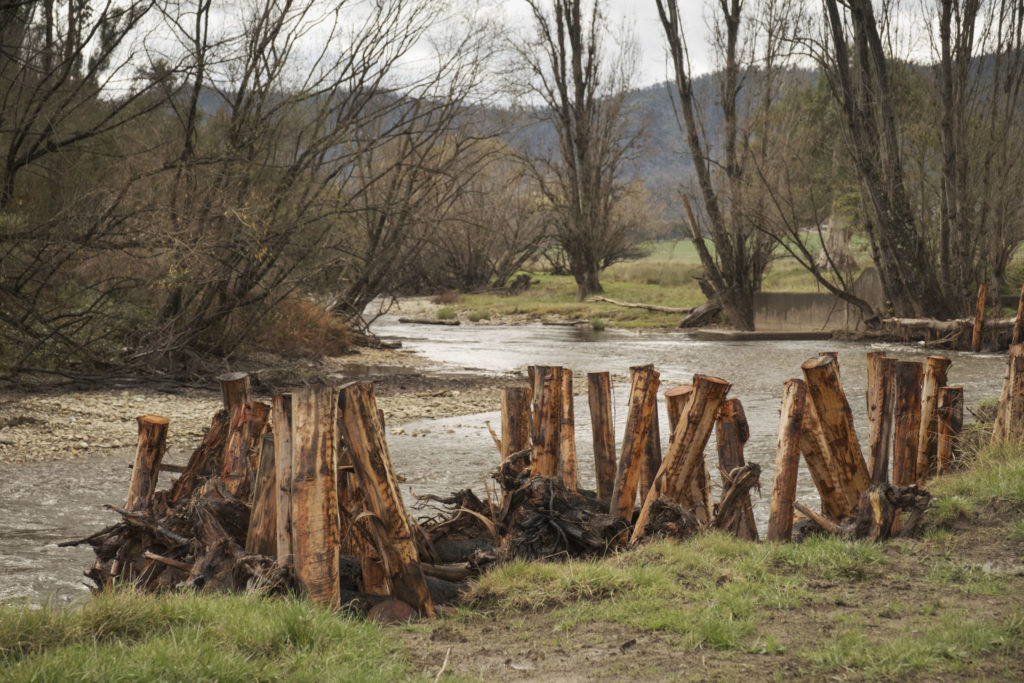 About the Project
More than 430,000 ha (22%) of north east Victoria was burnt in December 2019 and January 2020. With the support of the Victorian Government and Australian Government's National Landcare Program, the North East CMA implemented four programs to support the recovery of affected communities, catchments and local flora and fauna in the Upper Murray.
1. Victorian Government's Bushfire Recovery Program has funded riparian works at 19 critical sites affected by the bushfires. The focus has been on bank stabilisation works that left unmanaged pose a high risk to essential public infrastructure (roads and bridges), and to river health.
2. Victorian Government's Biodiversity Bushfire Recovery Grants allowed the North East CMA to work with impacted communities on local priority projects restoring habitat and biodiversity on fire-affected land.
3. Australian Government's Bushfire Recovery Package for Wildlife and their Habitat program has supported high priority species impacted by fire. Working with our partners we coordinated the delivery of bushfire recovery works in Alpine areas.
4. Australian Government's National Landcare Program: Service Providers for Emergency Pest Mitigation and Habitat Protection. Achievements include:
• 124.8 ha of weed control across burnt areas of Alpine Peatland complexes at Mt Buffalo and Alpine National Parks.
• Ten management plans across 477 ha. Support for 11 landholders to manage fire-affected conservation covenants with habitat for EPBC-listed species.
Output 2020/21
432.3 ha of weed control, 3000 ha pest animal control, 23 property assessments, 9.9 km fencing, 8 engagement events and 314 participants, 16 management plans/agreements, 2.6 ha revegetation, 76 waterway structures, 58 Macquarie perch into captive, breeding and 400 released into the Buffalo River.
Delivery Partners
Upper Murray Landcare Network and groups (4), Parklands Albury Wodonga, North East Blackberry Action Group, Trust for Nature, DELWP, Hancock Victorian Plantations, Parks Victoria, Fish and Angling organisations (3), Landcare Australia, CESAR Australia, Alpine Resort Management Boards (2), Traditional Owner corporations (2), Parks Victoria, La Trobe University, Zoos Victoria, Arthur Rylah Institute, private landholders.
More information
Read more about this project in the full Actions & Achievements Report 2020-21.
Contact North East CMA
Investors