PUTTING THE REEDS BACK IN REED BED SWAMP
The watering of Guttrum Forest has been a long-term goal of the Traditional Owners of the area for many years. The wetlands are of regional significance and have enormous cultural importance to the Wamba Wemba and Barapa Barapa People.

– Spokesperson for the Barapa Barapa Wamba Wemba Water for Country steering committee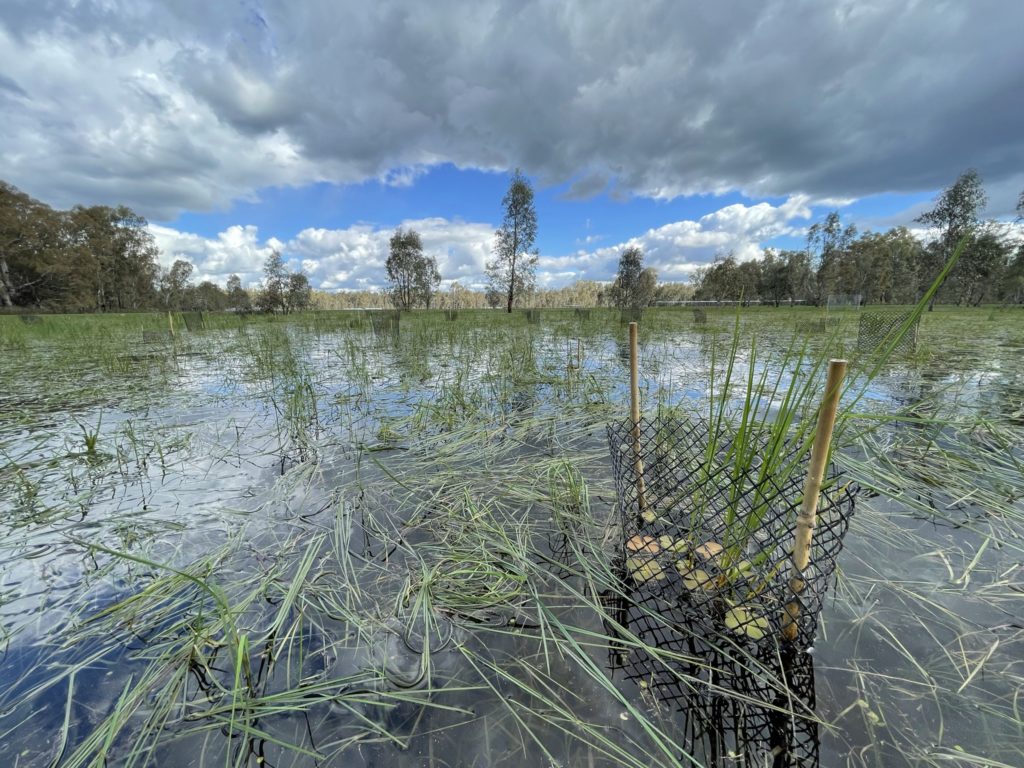 About the Project
Reed Bed Swamp, in Guttrum State Forest, is a significant cultural and biodiverse wetland. The North Central CMA, Working for Victoria teams and Traditional Owners are halting the decline of the swamp by establishing and protecting more than 10,000 plants, including reeds and rushes, as well as culturally important food and medicine plants.
Once home to a lot of tall rushes and reeds, and other aquatic vegetation Reed Bed Swamp provided a perfect refuge, feeding, and breeding spot for all kinds of frogs, turtles, and waterbirds including what is now one of Australia's most endangered birds, the Australasian bittern.
The swamp has deteriorated over the past century on the back of a changing climate, river regulation reducing the frequency and duration of flood flows and impacts of historic land management practices.
Up to 500 ML of water was pumped via temporary pumps from the Murray River into the swamp during 2021 to halt the river red gum encroachment and give the wetland vegetation, including the recently planted reeds and other plants, a much-needed drink. The watering will prime the wetland vegetation ahead of a planned spring top-up to support bird breeding and feeding.
By improving habitat at Reed Bed Swamp, we are creating the right conditions for the endangered Australasian bittern to return to the Guttrum State Forest where it hasn't been seen since the 1970s.
Output 2020/21
3 ha slashing
10,000 plants established
Exclusion plots fenced
Pumping of environmental water for initial wetland fill
Delivery Partners
Victorian Environmental Water Holder Traditional Owners, Victorian Government's Working for Victoria Program.
More information
Read more about this project in the full Actions & Achievements Report 2020-21
Contact North Central CMA
Investors