Port Phillip and Westernport Catchment Management Authority and Melbourne Water Integration
In 2021, the Victorian Government made the decision that the Port Phillip and Westernport Catchment Management Authority (PPWCMA) would be integrated into Melbourne Water, effective from 1 January 2022. More information

All current PPWCMA projects are moving into Melbourne Water and will continue to be delivered.
FERAL CAT FREE FRENCH ISLAND
Since 2010, Port Phillip & Westernport CMA, Parks Victoria and French Island Landcare Group have been working collaboratively with landowners and residents of French Island to manage feral cats. French Island is now set to become one of Australia's five feral-cat-free islands under the Threatened Species Strategy.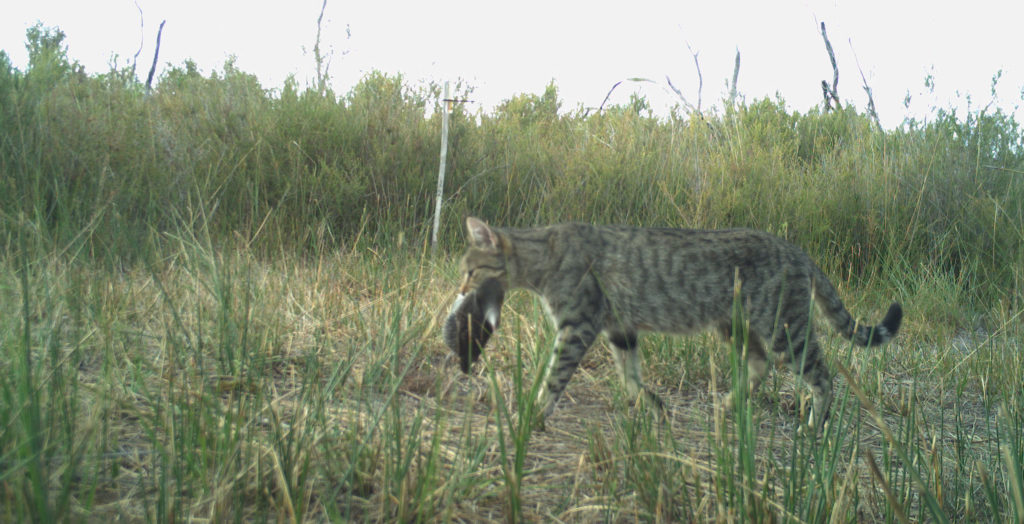 About the Project
French Island, in the Western Port Ramsar site, is a sanctuary for Victoria's wildlife. Over 230 bird species have been recorded including the white-bellied sea-eagle, king quail and the orange-bellied parrot.
The island also supports large populations of long-nosed potoroo and koalas. 74 eastern barred bandicoots as extinct in the wild on the mainland were released on the island to establish a population that is helping to bring this species back from the brink of extinction.
Many of the native species living on the island are highly susceptible to feral cat predation.
In 2015, the Australian Government identified French Island as one of five Australian islands suitable for feral cat eradication. A remote camera monitoring program has enabled the researchers to measure the impacts of feral cats on native wildlife and map the baseline activity of native wildlife populations on the island. This has laid the foundation for a comprehensive eradication program.
The eradication program is expected to take four years to achieve. The program uses a range of tools, including aerial and ground baiting with Curiosity®, cage and rubber-padded leghold trapping, and ground-based shooting with a focus on the national park and roadsides.
Extensive engagement with French Island residents has encouraged responsible pet ownership through a desexing program, raised awareness of the significant natural values of the island and provided training opportunities to support conservation practices on private land.
The Feral Cat Free French Island project is supported by the PPWCMA through funding from the Australian Government, the Victorian Government and Zoos Victoria in partnership with Parks Victoria, French Island Landcare Group and Phillip Island Nature Parks.
More information
Read more about this project in the full Actions & Achievements Report 2020-21