MERBEIN COMMON FL AGSHIP WATERWAY
A shared sense of ownership between our community, stakeholders and Traditional Owners has ultimately been the reason that this project has been so successful, bringing a sweeping transformation to a degraded landscape that can now thrive and be enjoyed by future generations.

– Sharyon Peart, Mallee CMA Board Chair
Output 2019/20
61 event participants
7 publications
1 approval and advice
3 partnerships
1 plan
Delivery Partners
Parks Victoria, First People of the Millewa Mallee Aboriginal Corporation, Friends of Merbein Common, Yelta Landcare Group, OzFish Sunraysia, Mildura 4WD Club
About the Project
Merbein Common, one of Victoria's Flagship Waterway sites, has been transformed through the delivery of a huge program of community-led environmental works over the past four years.
Suffering from vegetation disturbance and erosion damage as a result of widespread recreational impacts, the site is now flourishing and is a popular destination for locals and tourists alike. Change which has been achieved through the completion of several major on-ground works projects includes canoe launches, boat ramps, walking tracks, all weather access tracks, camping and viewing areas, revegetation and fencing of sensitive areas, and associated information signage.
Implementing these works across such a culturally significant site did present some challenges which often required innovative and consultative approaches to ensure planned works did not impact on the values that they were ultimately seeking to protect.
Ongoing involvement of the land manager (Parks Victoria), local community, and Indigenous stakeholders in the planning, prioritisation and implementation of works was key to the project's success.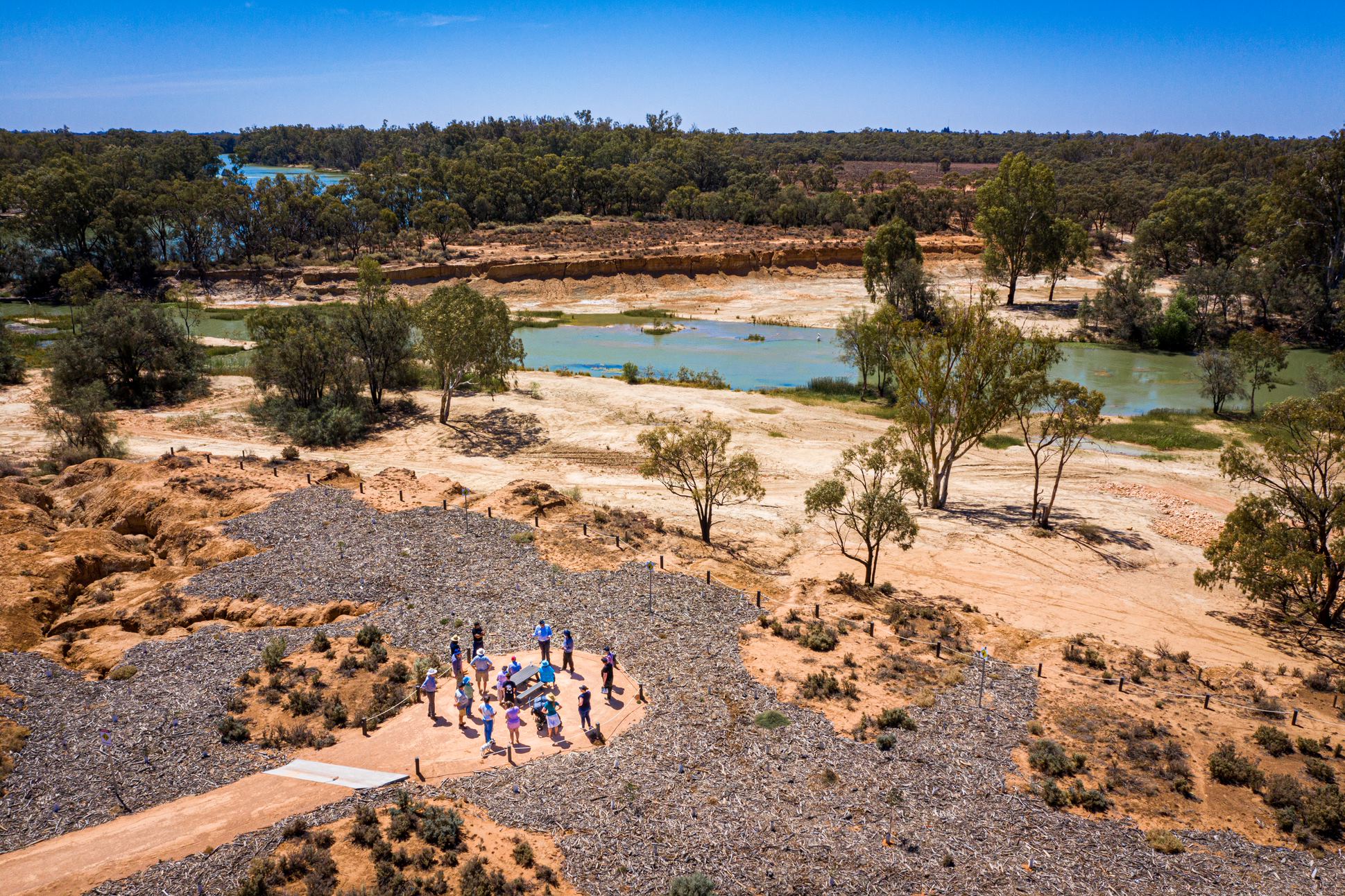 More information
Read more about this project in the full Actions & Achievements Report 2019-20
Contact Mallee CMA
Investors