RESTORING BULOKE WOODLANDS IN THE MALLEE
The project at the Birchip Racecourse Recreation Reserve is a fantastic effort, to plant so many trees and water them. It will be an asset for the future. It will provide a great area for the birdlife, wildlife and the community.

– Jack Coffey, Chairman, Birchip Racecourse Reserve Committee of Management.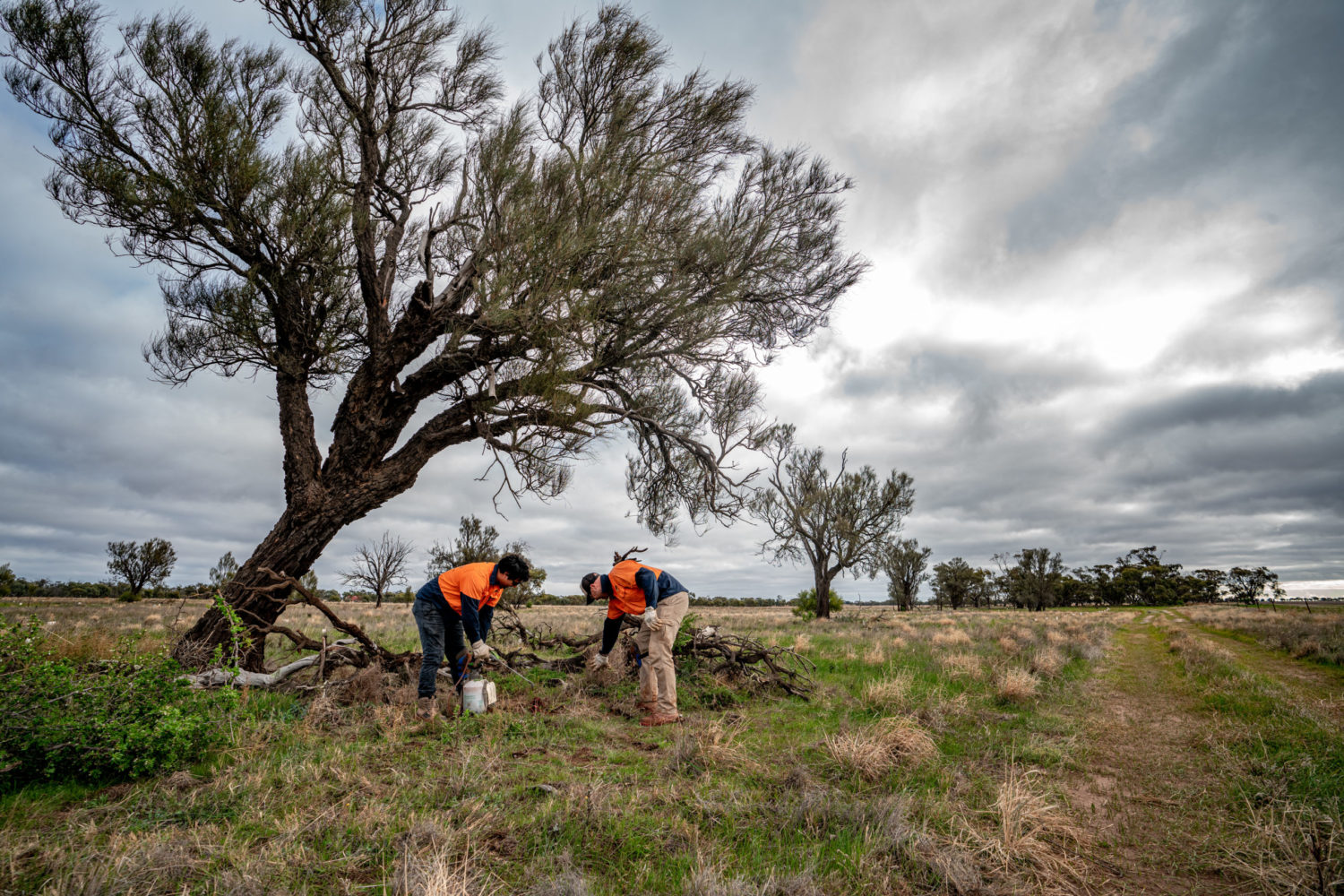 About the Project
Mallee CMA is working in partnership with Barengi Gadjin Land Council, local land managers, and the community to restore precious remnants of Buloke Woodlands in the southern Mallee.
Buloke Woodlands of the Riverina and Murray Darling Depression, are an Endangered Ecological Community listed under the Environment Protection and Biodiversity Conservation (EPBC) Act. Extensively cleared for grazing and cropping, these woodlands now exist as scattered remnants on private and public land, subject to a number of ongoing threats to their survival. Regeneration of both canopy and understorey species represents one such threat, with many remnants having only veteran Buloke trees present; lacking vital mid-storey and ground layer components.
A five-year (2018-23) revegetation program is addressing this threat by restoring key canopy and understory species within priority remnants. Some 300 ha of supplementary plantings are being established to help secure the future viability of these woodlands.
One of the sites being targeted by this program is the Birchip Racecourse Recreation Reserve, which at 45 ha represents a relatively large remnant of Buloke Woodland. The Reserve is managed by a community-based Committee of Management whose ongoing support has enabled over 23,000 tubestock to be established at the site over the past three years.
Output 2020/21
92 ha of vegetation established
15,121 ha of pest animal control
2,068 ha of weed control
7 Management Agreements
23 Assessments
28 Engagement Event participants
4 Partnerships
2 Plans
5 Publications
Delivery Partners
Barengi Gadjin Land Council Aboriginal Corporation
Birchip Racecourse Reserve Committee of Management
Yarriambiack Shire Council
Private landholders
More information
Read more about this project in the full Actions & Achievements Report 2020-21
Contact Mallee CMA
Investors