WIYN (FIRE) FOR COUNTRY
This [cultural burning] is about putting fire spirit back and healing Country. We call fire Wiyn in our language and Wiyn Murrupp is our fire spirit. For us putting fire back into our Country is really important. Hopefully we will see more of this in the future.

– Tammy Gilson, Wadawurrung Traditional Owner
Output 2019/20
15 ha treated
1 Traditional Owner organisation engaged
20 event participants
Delivery Partners
Wadawurrung Traditional Owners Aboriginal Corporation, Ballarat Environment Network, Department of Environment, Land, Water and Planning, Country Fire Authority
About the Project
Aboriginal cultural burning has been a fundamental part of looking after Country for thousands of years. Over recent years, Glenelg Hopkins CMA has been partnering with Traditional Owner Groups and other agencies to integrate this practice more broadly into land management practices across the catchment.
In November 2019, Glenelg Hopkins CMA worked with Wadawurrung Traditional Owners Aboriginal Corporation to coordinate a successful grassland burn at Skipton Common. Around 15 hectares of natural temperate grassland was burnt as part of the Victorian Volcanic Plains Recovery project, funded through the Australian Government's National Landcare Program.
The slow, low-intensity, cool burn resulted in a patchy mosaic of burnt and unburnt areas across the site. The burnt areas were cool to touch moments after the fire front passed. These areas allow sun penetration and new growth for the small shrub species, unburnt areas continue to provide cover for small animals, and carrying higher fuel loads, will be more likely to burn next time.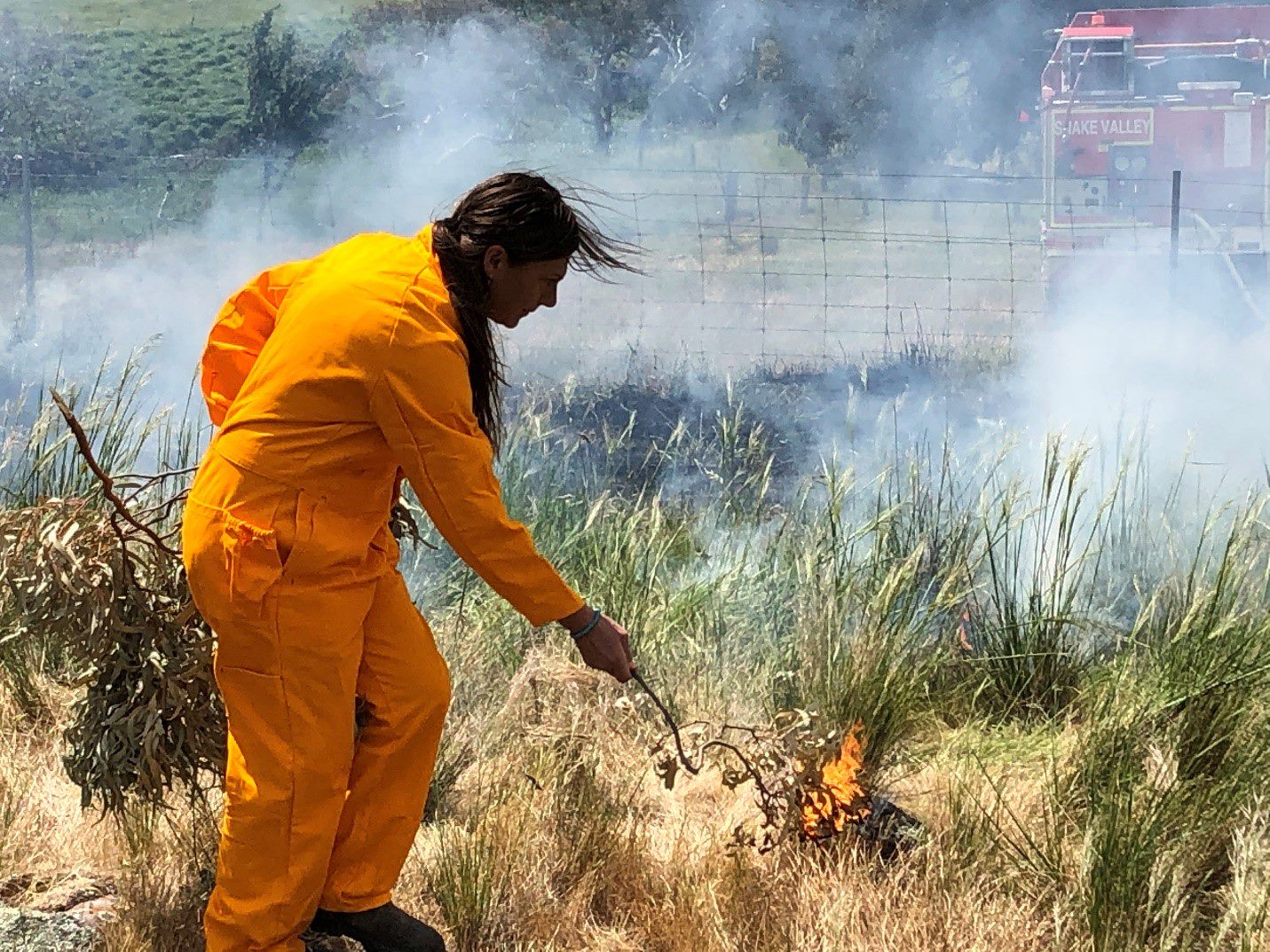 More information
Read more about this project in the full Actions & Achievements Report 2019-20
To find out more aboutGlenelg Hopkins CMA , visit their website
Investors