PROTECTING VULNERABLE SPECIES FOLLOWING BUSHFIRES
Bushfire recovery is a long-term effort, and everyone working collaboratively with the same objectives and goals will see results into the future that benefit the community, the environment and the species that need our help.

– Ewan Waller, Chair, East Gippsland CMA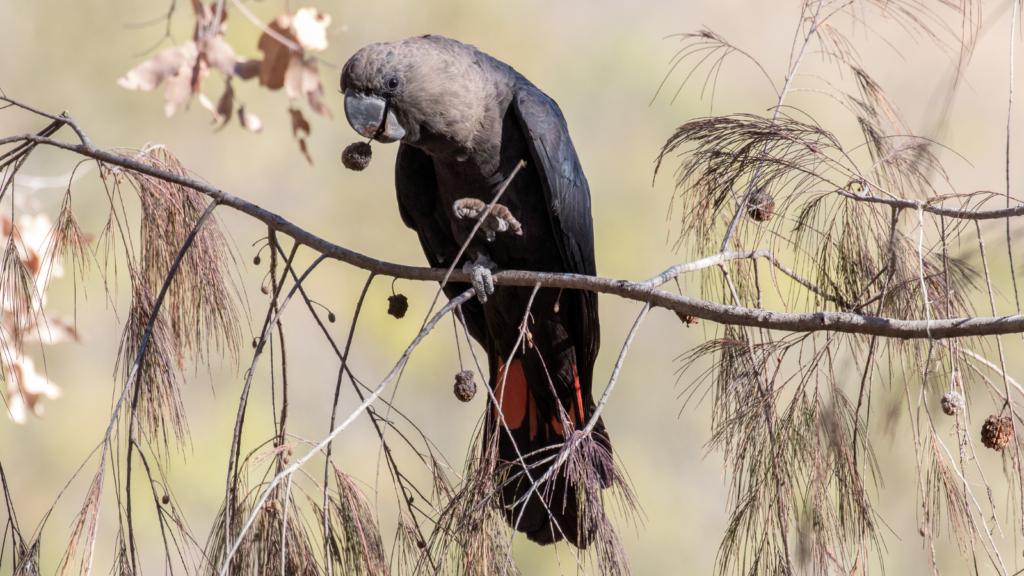 About the Project
The 2020-21 bushfires were exceptional in size, with over 1,000,000 ha, or 56%, of East Gippsland burnt. Recovery efforts are varied and include projects to help already critically endangered ecological communities as well as threatened animal and bird species.
Supported by the East Gippsland CMA through funding from the Australian Government's National Landcare Program, projects undertaken by our partners contributed to emergency pest mitigation and habitat protection. The Alpine Peatlands are a unique part of the Victorian Alps, often referred to as Sphagnum Bogs. They are a nationally threatened ecological community found high in the alps at the head of our catchments. They act like a sponge absorbing and holding moisture and are a great water filtration system, providing significant habitat for some endemic and threatened species. Parks Victoria has been controlling pest animals and undertaking large-scale weed control in fire-affected areas. It was encouraging to see vegetation recovery at a peatland site feral pigs had heavily impacted. By removing pig impacts, the peatland has regenerated, with native vegetation having the opportunity to re-establish at the site.
The fires destroyed much of the glossy black cockatoo territory in East Gippsland, reducing food sources and available nesting hollows. BirdLife Australia, supported by the Australian Government's Bushfire Recovery Package for Wildlife and their Habitat program, installed 35 artificial nest hollows in priority locations. Following months of preparation, BirdLife Australia identified the most suitable sites to install the hollows in unburnt areas where the birds' food and water were available. Careful management over the coming years is essential, with a whole range of people and groups pitching in to help this species have the best chance it can into the future.
The bushfires heavily impacted East Gippsland's landscapes, and some areas will take many years to recover. Projects like these are important, as is all partners and the community working together.
Output 2020/21
3,750 ha of pest animal control
485 ha of woody and non-woody weed
control
5 ha of erosion management
3 plans
40 flora assessment surveys
32 fauna assessment surveys
34 monitoring datasets
35 nest boxes
Delivery Partners
Parks Victoria, BirdLife Australia
More information
Read more about this project in the full Actions & Achievements Report 2020-21
To find out more about East Gippsland CMA , visit their website.
Investors