SUMMER BUSHFIRE RECOVERY
With over half of our catchment burnt, many people in East Gippsland have been affected. We are focused on helping our community recover and create long-term resilience across our landscape.

– Ewan Waller, Chair, East Gippsland CMA
Output 2019/20
99 assessments
42 km fencing
4 off-stream watering systems replaced
42 ha debris removal
5 management agreements
200 event participants
Delivery Partners
Landholders, Department of Land, Water, Environment and Planning, Gunaikurnai Land and Water Aboriginal Corporation, Parks Victoria, Agriculture Victoria, Bushfire Recovery Victoria, East Gippsland Water, local contractors.
About the Project
The bushfires that started on 21 November 2019 and continued throughout the 2019-20 summer, burnt across the East Gippsland and North East regions. The fires were exceptional in size and impact. Over 1 million hectares (56 per cent) of East Gippsland was burnt. These fires impacted many waterways, including rivers in the far east, the upper Snowy, Tambo, Nicholson and upper Mitchell catchments.
East Gippsland CMA's immediate response to bushfire recovery was to work closely with affected landholders and the community. Initially, this included controlling stock by repairing fencing, removing debris loads built up in waterways following heavy rainfall and running community events to listen to and support community members whose lives and livelihoods were impacted.
East Gippsland CMA continues to work closely with landholders, partners and communities to deliver an integrated and coordinated approach to the bushfire recovery effort across East Gippsland. The recovery program includes working with partners and the community to not only recover but to adapt and create long-term resilience across East Gippsland's landscapes.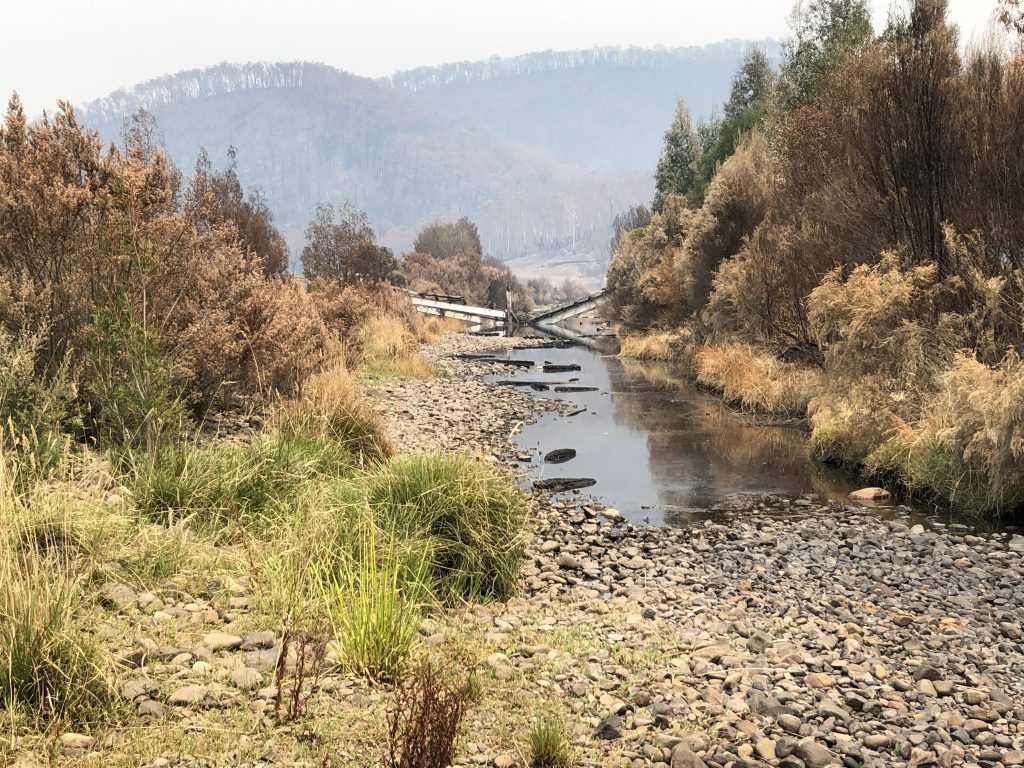 More information
Read more about this project in the full Actions & Achievements Report 2019-20
To find out more about East Gippsland CMA , visit their website.
Investors