MANAGING PESTS TO HELP ORANGE-BELLIED PARROTS
The Orange-bellied Parrot is an iconic, but sadly now rare, species of the Corangamite region. The Corangamite CMA's on-ground work to improve coastal habitat is helping boost the chances of survival for these critically endangered birds.

– Alice Knight, Chair, Corangamite CMA
Output 2019/20
12 engagement events
3 communication materials
13 flora and fauna surveys
20 site assessments
9 site management plan
3 agreements
615 ha improved land management practices
1 monitoring regime
Delivery Partners
Arthur Rylah Institute, Birdlife Australia, Department of Environment, Land, Water and Planning, Parks Victoria, Zoos Victoria, Wadawurrung Traditional Owners Aboriginal Corporation
About the Project
Each year in autumn, the wild population of around 100 migratory Orange-bellied Parrot make the 500 kilometre trip from their summer breeding grounds in Tasmania to over-winter in coastal saltmarsh in South Australia and southern Victoria, including the Bellarine Peninsula and Greater Geelong area. The Orange-bellied Parrot is one of only three migratory parrot species in the world and is critically endangered.
In 2019, through funding from the National Landcare Program, Corangamite CMA worked with Parks Victoria to improve over 230 hectares of coastal saltmarsh habitat across eight sites. This work is part of a multi-agency, decades-long effort to save the species, by managing pests and weeds in the parrots' winter-feeding grounds along the Greater Geelong and Bellarine coast.
There are encouraging signs that the many years of work by many agencies is starting to pay dividends. In exciting news for birders everywhere, a captive-bred, wild-released juvenile Orange-bellied Parrot was sighted in April 2020, feeding on coastal saltmarsh in the northern Bellarine Peninsula.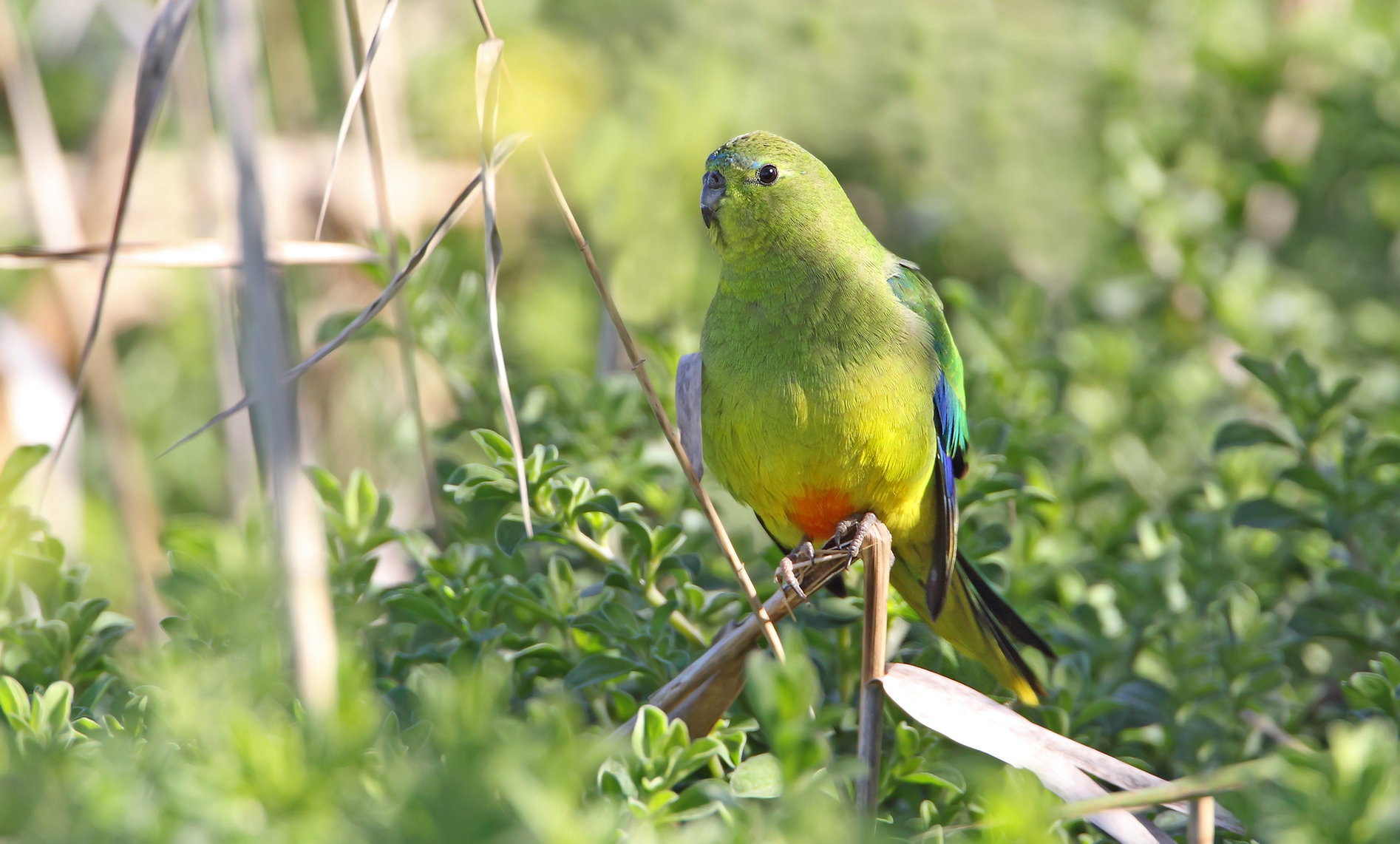 More information
Read more about this project in the full Actions & Achievements Report 2019-20
To find out more about Corangamite CMA , visit their website.
Investors